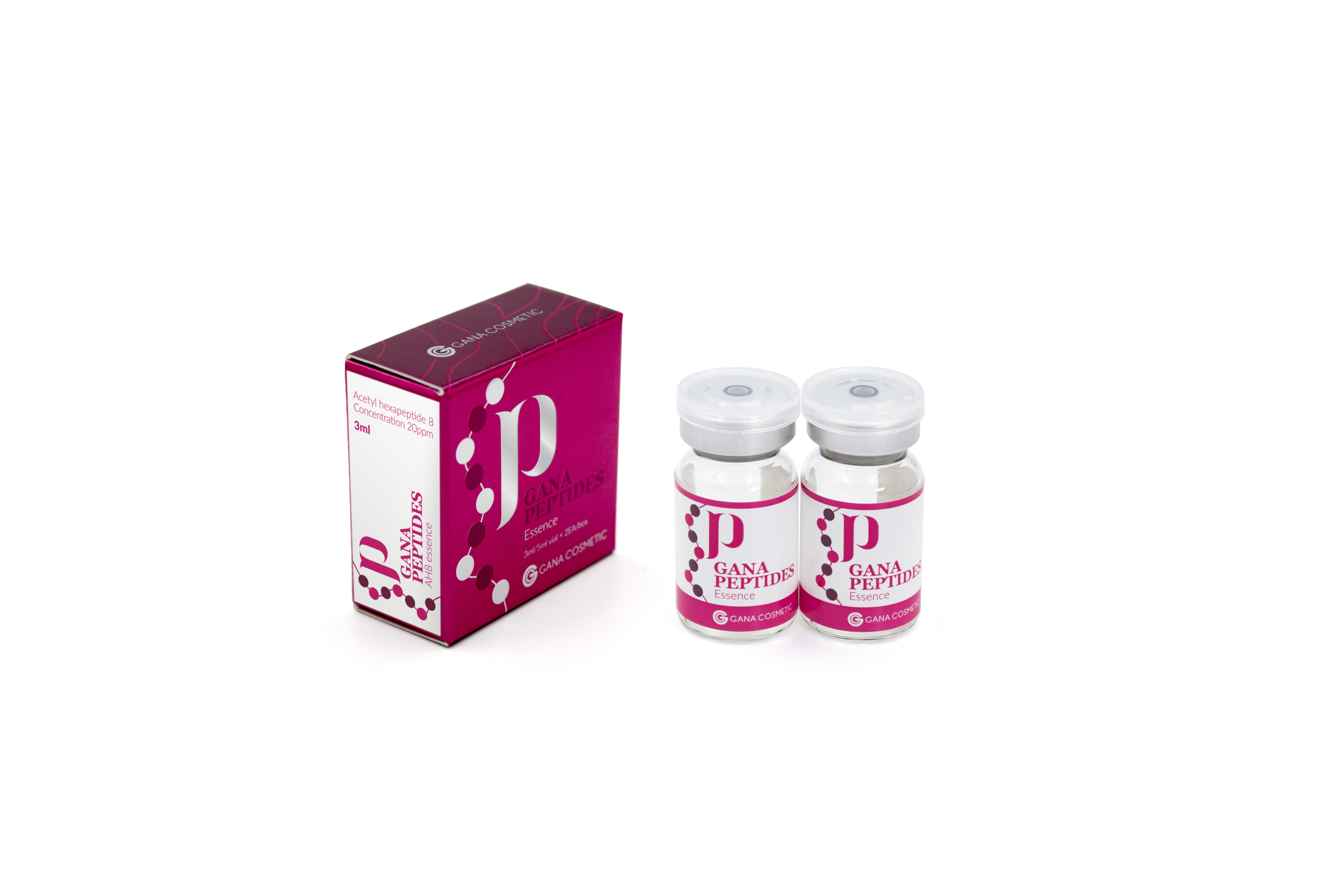 What is peptide?
The peptides are chain of amino acids
The each peptides has different amino acids sequence
Each peptides has different function
For example
whitening
collagen formation
wrinkle removal
muscle relaxation like botulinum toxin
You can choose each peptides products according to your need


GANA PEPTIDES ( AH8)
Acetyl hexapeptides 8 (AH8)
Pure peptides solution
packing unit 3ml x 2vilals/box
Concentration 20ppm
What is AH8?


Acetyl hexapeptide

is made up of peptides, which are chains of amino acids that can affect how cells in the body work.
When Acetyl hexapeptide is applied to the skin,
it is absorbed into the body and the cream's chemical composition causes the facial muscles to contract with less force.
Acetyl hexapeptide prevents the formation of expression wrinkles by somehow inhibiting muscle movement.
How to use
1.Clean face with alcohol
2. Apply peptide solution

one vial for whole face
with 0.2 mm dermaroller or dermastamp to facilitate peptide absorption
3. Interval 2 weeks
4. Total 2-3 session will be needed
TIP
Each peptides has different function
So each peptides can be mixed with other peptides
To make peptides cocktail or other skin booster
For better effect