Currently not in production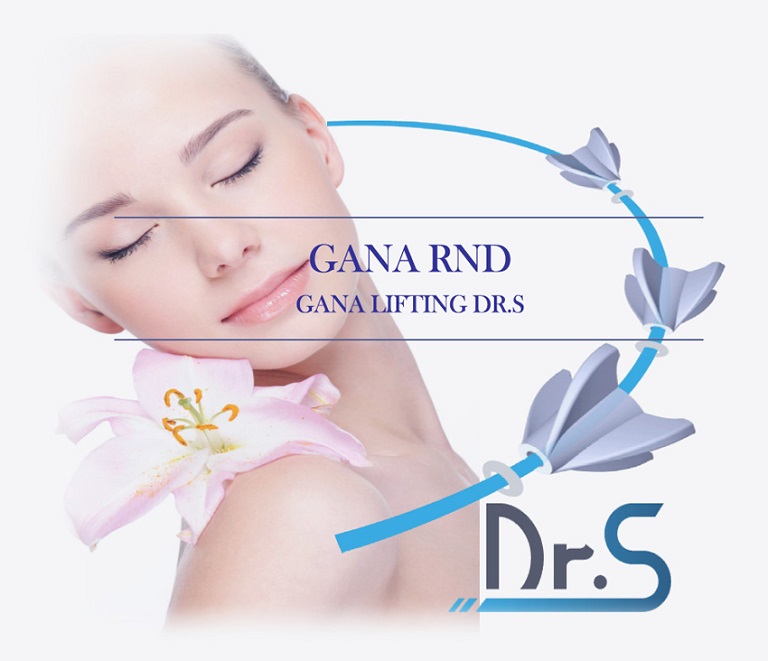 What is Dr.S?
Dr.S is the advanced concept of the Lift thread which lifts the wrinkled face from aging and the body which lost its elasticity.
Dr.S improved demerits of existing lift thread and maximized the effect and the maintenance power and the efficiency.
Thread
USP No.1 PP (Polypropylene)
CONE
PLLA( Poly-L-Lactic-Acid) Screw Anchor type 4mm Cone, Biodegradation

What is biodegradable material
The term biodegradable is used to describe materials that decompose through the actions of bacteria, fungi, and other living organisms -simply put it has the ability to break down or decompose back into the natural environment without causing harm Examples of well known biodegradable materials used in medical industries are PLLA, PLGA, PGA, PDO and PCL
What is PLLA
Poly(L-lactide) is a biodegradable material with good bio-absorbability and bio-compatibility. After degradation in the body, PLLA products are excreted by metabolism and thus has no harmful side effects to the human body. It is for these reasons that PLLA products are currently widely used in the field of medicine, such as for one-time infusion equipment, medical surgical suture, drug delivery carriers, tissue engineering scaffolds, bone anchors, injectable microcapsules, microspheres, implants, elastomermaterials for organ support, etc.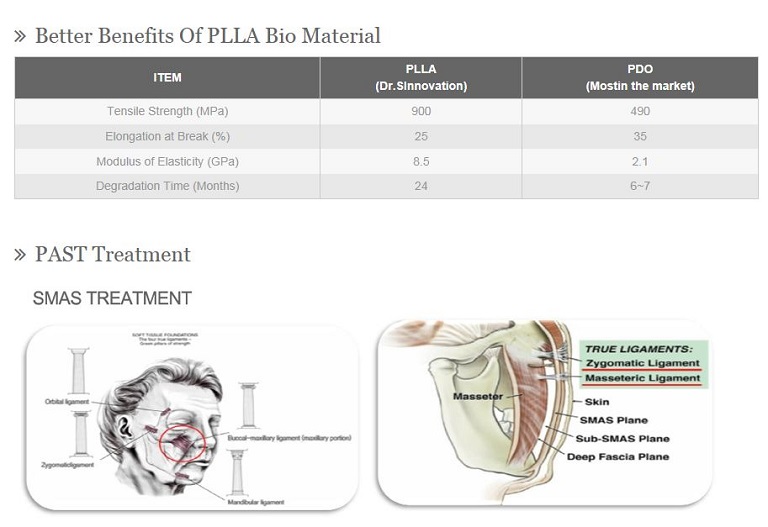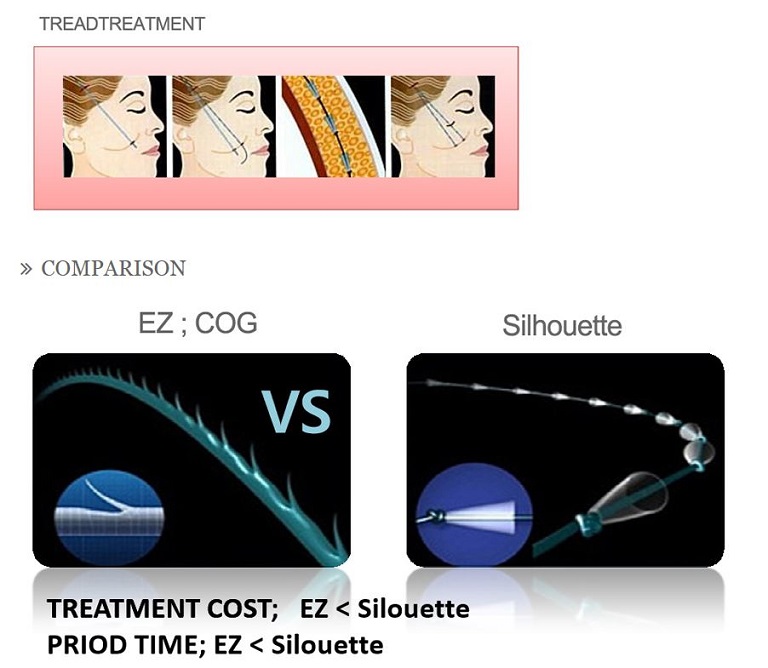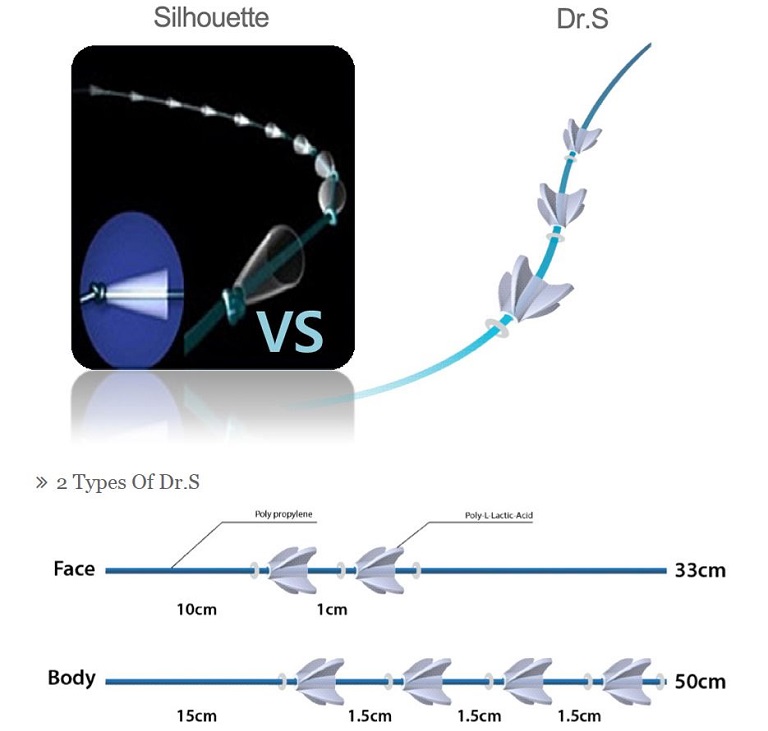 Maintenance : 3 year
Efficiency : High tensile lifting effect and reliable traction
Cone : Poly-L-Lactic-acid
Thread USP No.1 : Strong Lift effect
Screw Anchor type cone ; 4mm Cone, Biodegradation
Ring : Ultrasonic welding method
The Operation
Dr.S Advantage
Strong Effect face and body; PP thread, Big size Screw Anchor type cone (4mm) Dr. S Efficiency : High tensile lifting effect and




reliable traction.

Biodegradable material safe cones in the human body.

Maintenance: 3 years

Not need to Incisionalface lifting methods

The lifting effect can be seen immediately after the procedure.
How to procedure for hip?