Major component
-PDRN ( poly deoxyribonucleotide from salmon sperm) 2%
-Glutathione 2mg/cc
-Cross linked Hyaluronic acid 10mg/cc
2.5ml X 2 syringes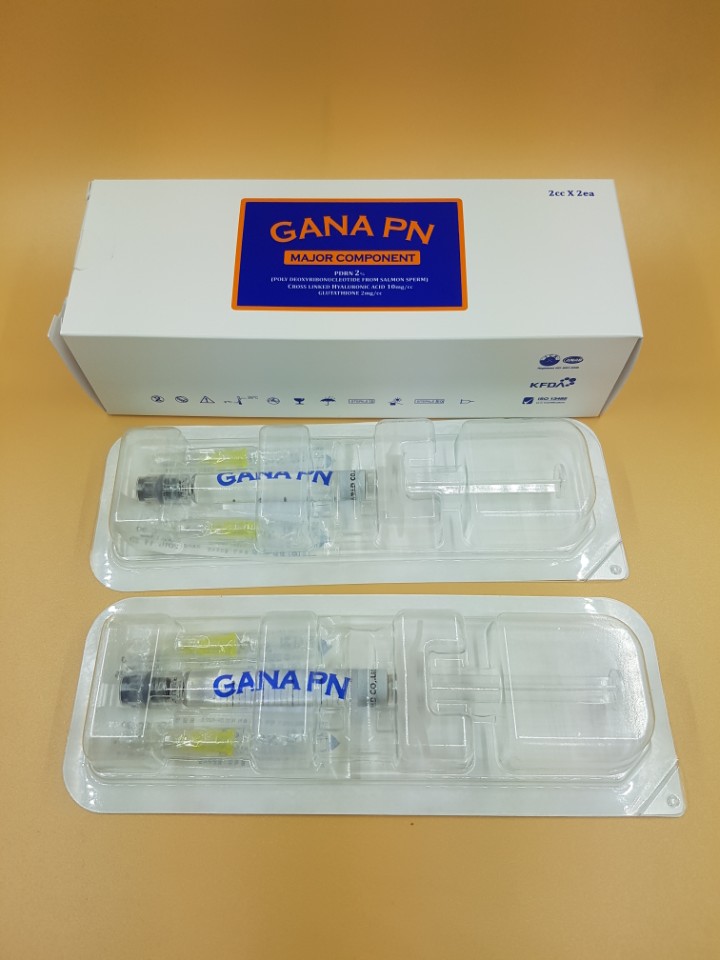 PDRN -polydeoxyribonucleotide
Definition
PDRN is the low molecular weight DNA complex fragments from salmon or trout sperm
It play a role in anti inflammatory ,cell proliferation and tissue remodeling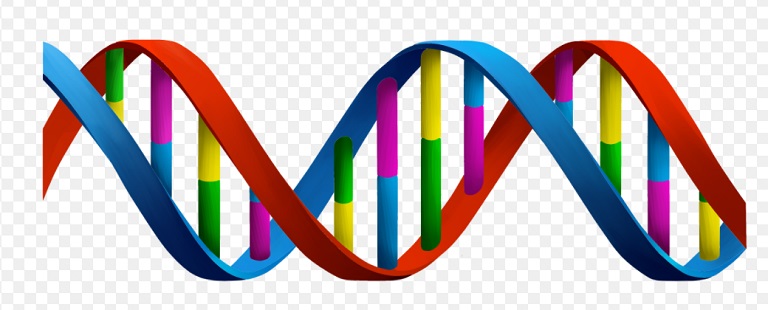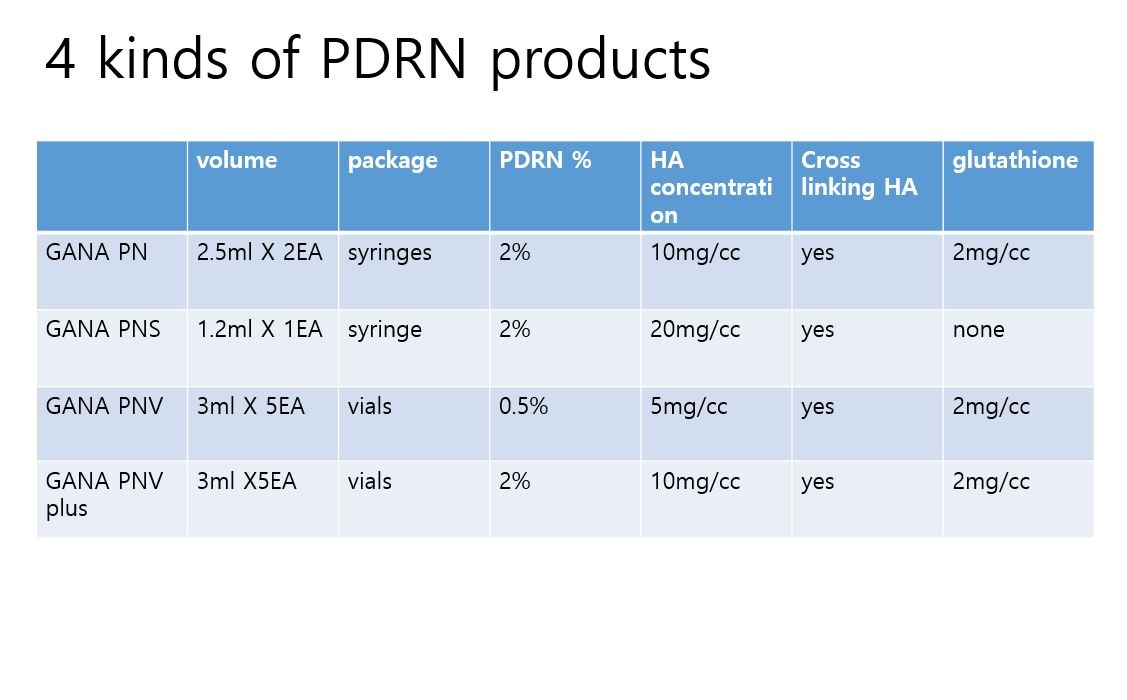 | | | |
| --- | --- | --- |
| | GANA PN, Prefilled syringe | GANA PNV, Prefilled vial |
| Volume | 2.5cc filled in 3cc syringe | 2.5cc filled in 5cc vial |
| Packaging | 2 syringes in a box | 5 vials in a box |
| Concentration of PDRN | 2% | 0.5% |
| Other component | Cross linked HA glutathione Lidocaine Q.S- PBS | Same as above |
GANA PN VS pre existing PDRN
| | | | |
| --- | --- | --- | --- |
| | effect | existing products | GANA PN |
| PDRN content | Wound healing Cell regeneration | 2% | 2% |
| Lidocaine | pain | None | 3mg/cc |
| Glutathione | Whitening | None | 2mg/cc |
| Cross liked hyaluronic acid | Duration 6month | None | 10mg/cc |
PDRN effect
-Safe and simple injection
-Protecting wrinkles
-Skin lifting effect
-Skin brightening
-Improving elasticity, turgidity and tonicity of skin
-Repairing damaged dermal cells
-High physical compatibility of Polynucleotide extracted from salmon
HOW TO USE
-Unpack box
-Clean the application area
-Attach enclosed needle
-Injection level will be dermis layer
-If there is bleding , compress are for one minute
-Second session will be needed in a month

GANA PN contain cross linked hyaluronic acid
so GANA PN can be used like dermal fillers for face augmentation
This is the merit of GANA PN compared to other PDRN products



PROTOCOL
1.2-3 session is needed
2.Interval one month
3.After second session
The effect can be seen
Preparation

Apply ice bad and make anesthesia with lidocaine cream both to reduce pain
Precaution

This product contain
Cross linked hyaluronic acid (HA)
Not non cross linked hyaluronic acid

Once injected to epidermis
This can cause nodule and papule
So injection layer will be dermis layer
And use mesotherapy gun .needle depth more than 1.5mm

Do not inject at one point too much
Inject widely deeply and evenly

After injection

Compress treated area with dry gauze
Contraindication
1.Any kinds of active skin disease
2.Any kinds of general illness
3.Hypersensitive to this products
4.Bleeding disorder
5.Pregnancy,breast feeding


Side effect
n Bruising
n Hematoma
n Atrophy & Skin hypertrophy
n Erythema
n Urticaria
Use Mesogun.MTS or enclosed 30G needles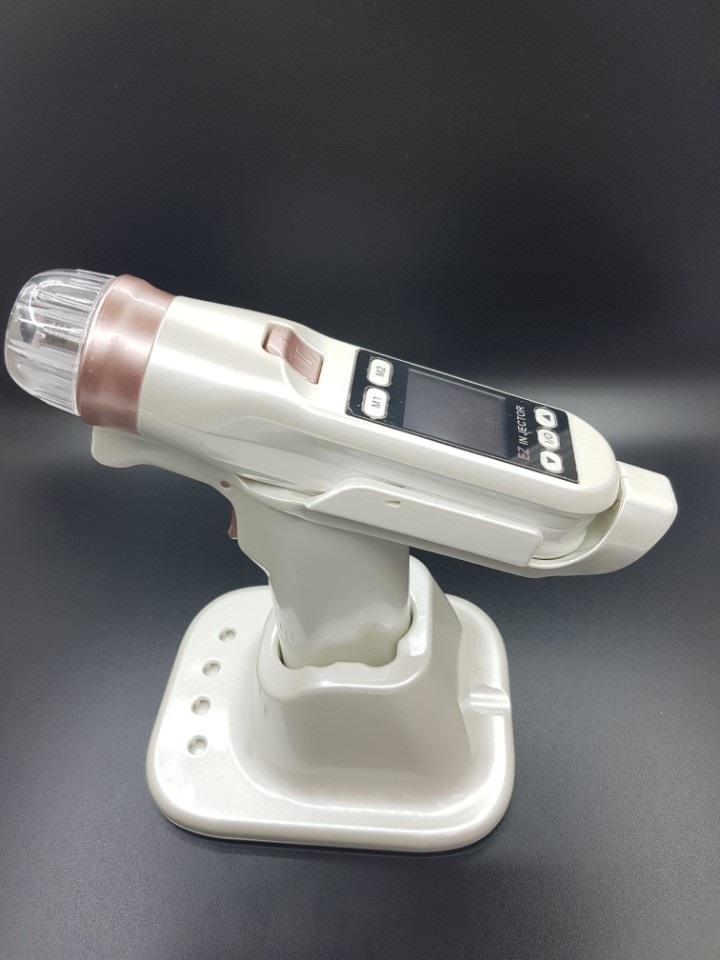 What Is PDRN?
Polydeoxyribonucleotide is derived from sperm trout through an extraction process.
The compounds are able to stimulate Vascular Endothelial Growth Factors
and certain receptors in the body that trigger the creation of new artery formation,
improves blood flow, and reduces inflammation.
Most importantly, PDRN provides the nucleotides necessary for cell regeneration.
In addition to its use for diabetic foot ulcers, PDRN has proven effective in treating PAOD,
chronic wounds, hind limb ischemia, osteoarthritis disease, coronary artery disease, and burn injuries
CASE 2
Used GANA PNV plus (= same components as GANA PN)
Sagging jaw line
Skin irregularity on cheek
much improved